Attention Marketers, SEOs and Agencies:
You can stop searching now. You have just found...
The Best White-label Reputation and Review Management Software
---
A Personal Message from Jon Hall, the founder of Grade.us
Online reviews matter in business. A lot. Reviews give a company greater visibility online and are insanely influential in converting leads into customers. The problem is: All the reputation and review management tools out there are (a) too expensive; (b) doing it wrong; (c) awful to use; or (d) all of the above.
Well, I'm glad that you discovered Grade.us, the best review management software on the planet. We're 100% free of the bloat and hubris of other review and reputation management solutions because we maintain a laser focus on what matters:
Getting more and better online reviews for your clients where they count
Recovering unhappy customers before they badmouth your clients online
Monitoring performance to inform your campaigns and alert you (and your clients) to issues
Amplifying your clients' best reviews with automated Web and social media content
But don't just take my word for it. See what the experts have to say:
Grade.us is a great tool for automating the review generation process and making it as easy as possible to add this source of content and SEO to the mix.
Grade.us is nicely put together. It's quick and simple to set up your page, and it makes it simple for customers to post reviews.
Of course, you can also read reviews of Grade.us:
It is super easy to use and saves me tons of time. Really love this software. I looked at quite a few options before I decided to go with Grade.us. I am so happy to have this tool in my toolbox! It makes my job of getting and managing reviews for our four locations so much easier. Could not imagine working with out it.
The service is very flexible, especially for companies that want to use their white label version. I get to use my own domain and branding with clients. The actual suite of services is great. It helps clients get more positive reviews AND show them off on their own website. We love it.
---
How Does It Work?
Our core product is what we call a "review funnel"—a landing page and web widgets designed to convert happy customers into reviewers and prevent unhappy customers from bad-mouthing a business in public.
Using our platform, it's simple and easy to implement an online review-gathering process that:
converts happy customers into reviewers ("review-gen")
recovers disgruntled customers and prevents negative reviews
monitors customer reviews across scores of third-party review sites in real-time
captures and amplifies positive reviews to reach a broader audience
As a consultant or agency, you'll use Grade.us to easily publish these assets under your own brand and domain and embed them anywhere. For years, your clients have felt powerless to do anything about getting more or better customer reviews. Now, you can provide them a solution that offers more control and peace of mind, not to mention results.
---
1. Systematically drive customers with email, print and SMS to one conversion funnel that routes them to the review sites you care about.
2. Increase the quality and quantity of your clients' customer reviews by guiding happy customers through the process of completing a review.
3. Give your clients a sense of control by recovering disgruntled customers offline.
4. Demonstrate ROI with beautiful monthly reports that show reputational improvement alongside actionable insights into campaign data.
5. Leverage 4- and 5-star reviews to automatically generate SEO-friendly content for your clients' website and social media profiles.
---
What Makes Grade.us the Best Review Management Software For Marketers, SEOs and Agencies?
Marketers are our core customers. We provide you an easy and flexible toolset to implement reputation and review marketing and management on your own terms, under your own brand, either as a standalone offering or within a larger suite of products and services. Grade.us is:
White-labeled: We handle all hosting and infrastructure but everything appears on your own domain(s) with no trace of Grade.us. We offer the most flexibility of any white-label review management software, right down to the favicon. See the white-label options for details.
Professional-grade: The assets you create on our platform are highly-customizable, high-performance, and mobile-ready. With Grade.us, you can handle multiple locations, cross-channel integration (with social media, email marketing, etc.), offers, etc. Clients won't know how you pulled it off. (See some review funnel examples.)
Marketer-centric: By layering analytics and reporting on top of extremely well-designed and effective "review funnel" assets, Grade.us gives you an unsurpassed solution for creating and optimizing reputation and review marketing campaigns.
Comprehensive: Incorporate all the review sites that matter to a given client, whether that's Google and Yelp or the scores of directory and industry sites we've integrated like Healthgrades, TripAdvisor, Zillow and Urbanspoon. If we haven't integrated it, let us know and we will.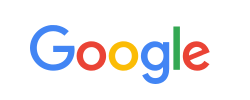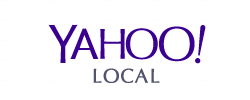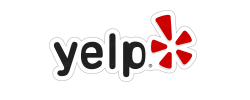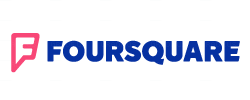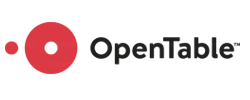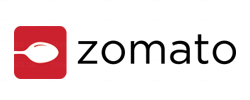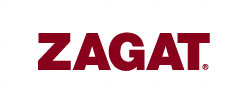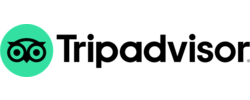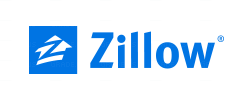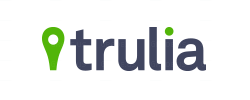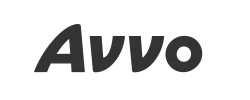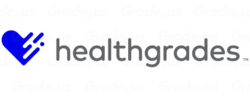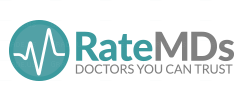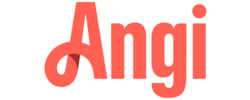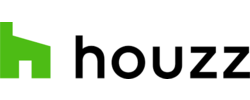 ---
---
Grade.us Compared to Other Reputation Software
Can I really say that Grade.us is the best reputation management software for agencies and SEOs? You'll be the judge, of course. But leaving aside questions of pricing and design—where we also score high marks—you might take a feature list around and compare us with competitors. Here's what you will generally find:
How Does the Grade.us Partner Plan Compare?
| | Grade.us Partner | Other Solutions |
| --- | --- | --- |
| | | |
| Review Acquisition | | |
| Manage multiple locations or clients | | |
| Collect reviews via customized "review funnel" landing pages and widgets | | |
| Embed review collection widgets on business websites, social pages, etc. | | |
| Provide a mobile-optimized customer experience through the funnel | | |
| Generate reviews on target major, local and industry sites | | |
| Segment positive vs. negative feedback to pre-empt negative reviews | | |
| Guide customers with clear instructions and conversion triggers for 100s of sites | | |
| Engage customers with coupons and offers | | |
| Private-label landing pages and widgets under your own brand and domain(s) | | |
| Create custom account-level default settings to scale easily | | |
| Upload location profiles in bulk via CSV or Excel file | | |
| Create and assign new profiles via the API | | |
| | | |
| Review Campaigns | | |
| Customize email and text message campaigns, templates, timing and sequence | | |
| Automate sending, follow-up, removal and de-duplication of campaign recipients | | |
| Upload campaign recipients in bulk via CSV or Excel file | | |
| Share access to simple, branded forms for customer onboarding and opt-in | | |
| Measure performance with open, click and conversion tracking | | |
| Collect reviews on-location with compliant "kiosk mode" | | |
| Extend campaigns to all customer interactions with email signature snippets, widgets | | |
| Exercise complete creative control over email, SMS and MMS templates | | |
| Manage and monitor per-profile email and text message limits | | |
| Create custom account-level default campaigns to scale easily | | |
| Integrate with CRM, POS and other systems through the API | | |
| | | |
| Monitoring and Reporting Features | | |
| Monitor major, minor and industry-specific review sites for new reviews | | |
| Get review alerts or send to clients or staff based on custom criteria | | |
| Coordinate and manage team responses with simple status and notation tools | | |
| Respond directly to Facebook and Google reviews from one dashboard | | |
| Generate white-labeled performance and trend reports (Web only) | | |
| See data on reviewer clicks, click-throughs and conversions through the funnel | | |
| Schedule recurring reports to ship to clients/staff via Web, PDF and CSV | | |
| Produce aggregate reports for large, multi-location businesses | | |
| Surface high- and low-performing clients or locations with account-level dashboard | | |
| Setup multiple, recurring reports to go to clients/staff on any schedule | | |
| Pull aggregate data from the API for custom reporting | | |
| | | |
| Marketing Features | | |
| Auto-share positive reviews (including images) to social media profiles | | |
| Stream your latest and greatest reviews to your website | | |
| Copy/paste embed code for super easy "social proof" | | |
| Control SEO-friendly rich-snippet/schema markup for reviews and aggregate rating | | |
| Easily deploy "Review Stream" with Wordpress plugin, Joomla and Drupal modules | | |
| Private-label widgets and plugins completely | | |
| | | |
| Advanced Features | | |
| Multiple user accounts for custom staff and/or client access | | |
| Provide a full-featured client dashboard under your brand and domain(s) | | |
| Add subusers under their own branding (i.e. agencies under agencies) | | |
| Integrate single sign-on (SSO) from other applications | | |
| Offer a white-labeled API with all features | | |
| | | |
---
Okay, How Do I Signup?
To get started, simply sign up for a free trial of the Professional Plan. That's right, you can put Grade.us through your paces before opening up your wallet. And don't worry, we offer agency pricing tiers for volume users when you're ready. Ready?
If you have any questions or would like to schedule a demo, don't hesitate to reach out!